Services

Professional Services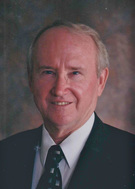 Professional services are provided by
J. Wayne Moore, PhD
, who is a 33-year member of the International Association of Assessing Officers (IAAO) and has been directly or indirectly involved in the implementation of computer assisted appraisal (CAMA) systems in more than 300 assessing jurisdictions in North America. He founded ProVal Corporation, which was acquired by a public company 13 years ago, and is now part of a Thomson Reuters business.
Wayne's undergraduate degree is in Economics, he holds a master's degree in Systems Engineering, and his PhD is in Business Administration with a specialty in property taxation. He does independent research and writing for the purpose of advancing real property appraisal practice, receiving IAAO's Bernard L. Barnard Outstanding Technical Essay Award in 2007 and 2011. He designs appraisal models, providing cost update and assessment advisory services. and is under contract with the State of Indiana developing the cost tables that are being used in the 2012 state-wide reassessment.
Advisory and Consulting Services
Available for selected engagements to provide advisory services in the following areas:
Property Tax Policy
Property Tax Equity Expert Witness
Mass Appraisal Performance Analysis
Property Tax Revenue Management Process Review and Re-Engineering
Software and System Integration Conceptual Design
Replacement Cost New (RCN) Tables Using Advanced Models & Current Technology Research
These affordable tables produce accurate cost approach replacement cost new (RCN) estimates. The actual cost model used and its assumptions are extremely important for achieving accurate value estimates for large numbers of properties with minimum investment of appraiser time. The approach used in developing the new cost approach tables was to use a construction cost source used by building contractors, which should be very accurate, and combine those very accurate costs with improved models that are capable of greater estimating accuracy, thus achieving greater overall accuracy in the new cost schedules. The cost source used for developing the new tables was The Craftsman Book Company.
---